ABOUT BRAINWORKS
---
BrainWorks is an award-winning medical advertising agency with decades of experience delivering the best in pharmaceutical and biologic communications.
Contact BrainWorks when you want:
Unique and meaningful creative
Quality copy writing and meticulous editorial skills
Exceptional customer service
Project teams with a wide depth and range of pharmaceutical experience
BrainWorks specializes in creative solutions for:
Ad hoc projects with tight timelines
Educational materials with therapeutic expertise
Internal and sales team communications that resonate
Patient and HCP educational materials
PI creation and management
Responsive and dynamic Web sites, e-mail, and apps
Cut through the crowds. Deal directly with the team that will create your projects.
To find out how we can provide you with top-drawer creative in a timely and cost-effective manner, call Traci Montemurro at 215-997-0626 or email us at thesolution@brainworkscom.com.
Exciting News!
On August 20, BrainWorks was named a finalist in the sixth-annual PM360 Trailblazer Awards. NovoNordisk and BrainWorks received the nomination for Pharmacy Campaign of the Year for our work for NovoNordisk's trade department.
Trailblazer awards are given to oustanding companies, marketers and brand managers representing the best the industry has to offer. According to Anna Stashower, the CEO and Publisher of PM360, "...we received our biggest response yet to our call to entries with double the number of submissions we received last year. Our judges had a difficullt time narrowing the field down to just a select group of finalists."
Award winners will be announced on September 18, 2014 at the PM360 Trailblazer Awards dinner.
---
BrainWorks is a federally-certified women-owned business. Why is this important? Check it out: SBA Releases Final Women-Owned Small Business Rule

THE TEAM
---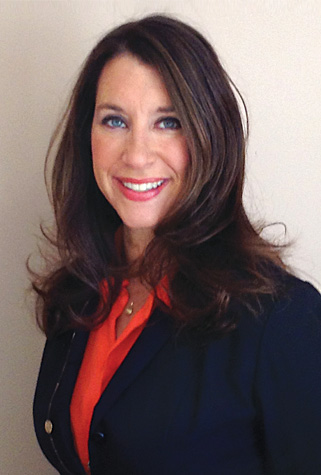 Traci Montemurro
Senior Partner,
Account Services
Traci contributes over 20 years of medical account service experience to BrainWorks, including promotional and educational communications to both professional and patient audiences. She has helped promote pharmaceuticals, biologicals, managed care, and OTC in both domestic and international markets with a unique blend of professionalism and charm.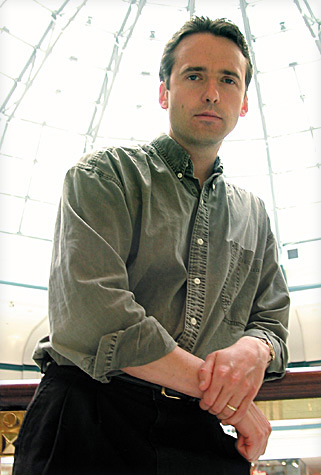 Andrew C. Murphy
Senior Partner, Art/Technology
Andrew has 25 years experience in medical advertising, illustration, and education. In addition to his artistic abilities, his expertise includes all the standard CAD programs (InDesign, Illustrator, Photoshop, InDesign, Acrobat), the major interactive/web software programs (Flash, Javascript, Dreamweaver), as well as PowerPoint, 3D rendering, responsive HTML, and dynamic database driven web languages (ASP, SharePoint, PHP, and SQL).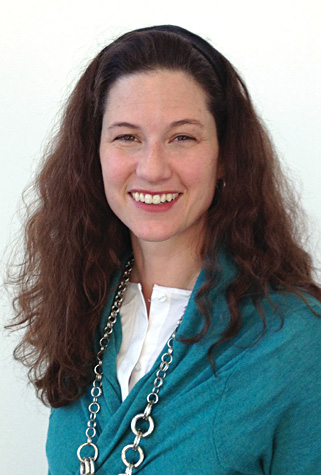 Samantha Bode
Partner, Copywriting and Editor
Sam has been writing and editing for a wide variety of audiences about an equally wide variety of subjects for over 20 years. She has written for consumers, professionals, children, and businesses about pharmaceuticals, science, software, and many other subjects. Sam has made a career of taking technical content and writing it for general audiences.

SAMPLES OF OUR WORK
This is just a small sampling of our work. For more information on our decades of experience and the wide variety of projects we have worked on, please contact us at 215-997-0626 or email us at
thesolution@brainworkscom.com
. Let us know what we can do for you.... Let BrainWorks exceed your expectations!
---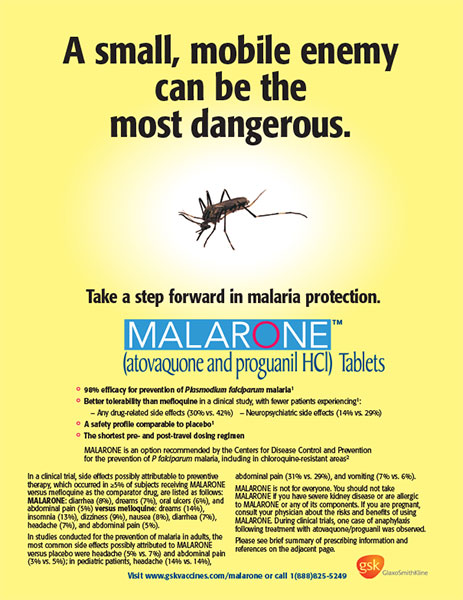 "A Small Mobile Enemy" - GSK
This ad promoting the anti-malaria drug MALARONE appeared in The Year in Defense, a magazine for military contractors. The clean design and unusual color made it stand out from the other red-white-and-blue ads in the magazine, and the intriguing headline help bring home an Rx Club Award.
---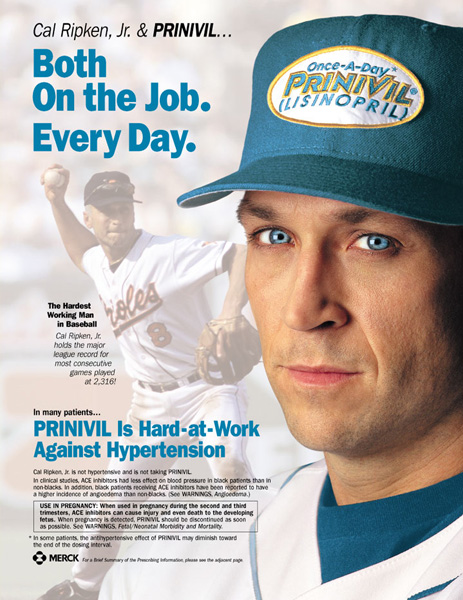 "Hard At Work" - Merck
In the PRINIVIL ad campaign, Cal Ripken, Jr.'s legendary ethic of hard work every day represented the drug's efficacy and simplicity of dosing. Andrew managed this multiple-award-winning campaign for five years, directing the photo shoots and designing ads, posters, detail pieces, premiums, and direct mail.
---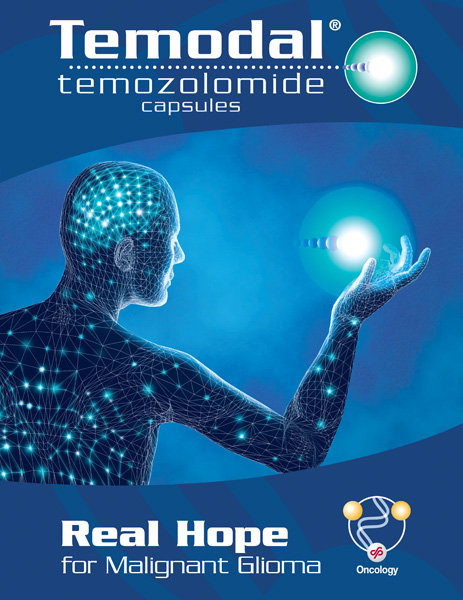 "The TEMODAL Man" - Schering-Plough
The Schering-Plough team had a rough idea what sort of imagery they wanted for their brain cancer drug, TEMODAL - we made it come to life, with eye-catching art that incorporated the product icon and anticipated a possible lung cancer indication. We then took it to the next level with an animated convention panel. This art also won an Rx Club Award.
---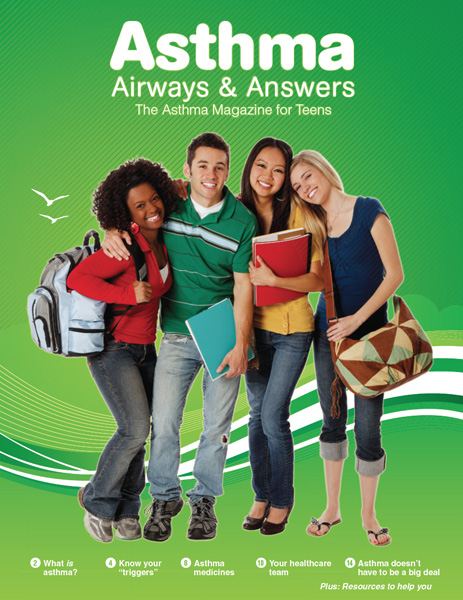 "ASTHMA - Airways & Answers" - GSK
One of our specialties is patient-oriented disease information materials, a value-added service from our customers that benefits patients and healthcare practitioners alike. This 20-page magazine used an open, colorful design and easy-to-understand "health literate" copy to introduce young people to the details of their condition, and offered practical suggestions and tools to help manage it.
---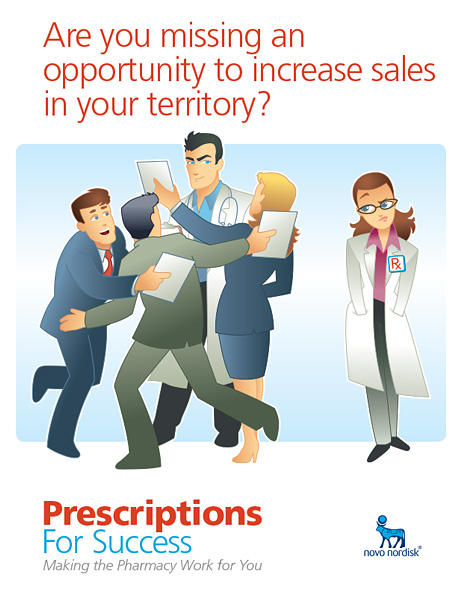 "Prescriptions for Success" - Novo Nordisk
Communicating product benefits to patients and healthcare practitioners is critical, but making sure your internal customers - management and sales - are all on the same page is equally important. That's why another of our specialties is internal communications like corporate emails, intranet sites, posters, desk drops, and field pieces like this kit explaining the importance of reaching out to pharmacists.
---
Self-Promotion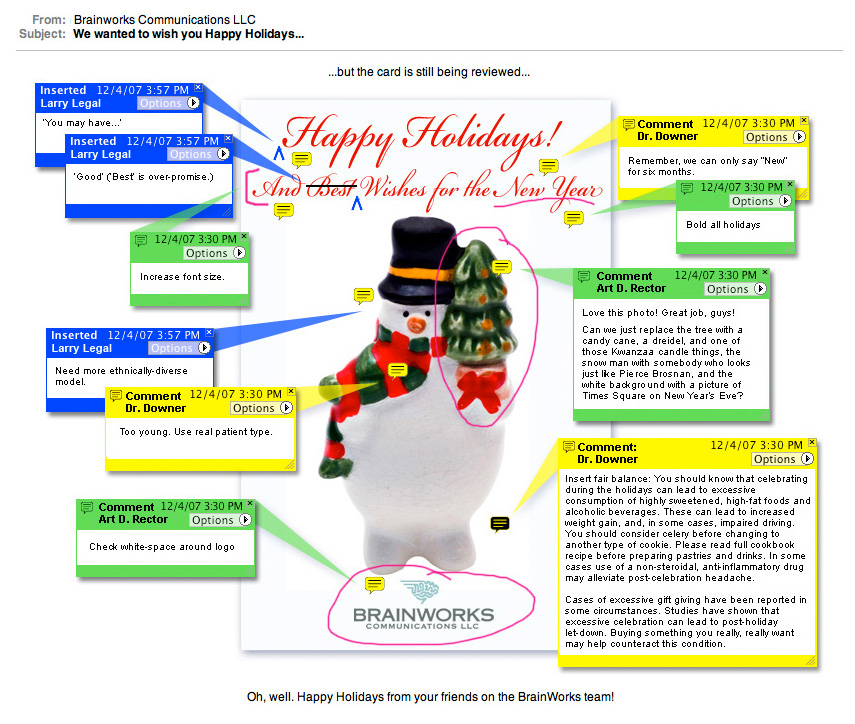 DIRECT CONTACT INFORMATION
---